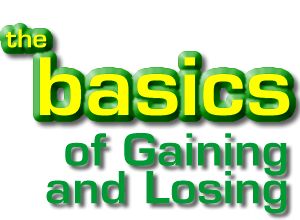 EXERCISE
Several studies have evaluated the effect of exercise on increasing the BMR. In general, depending upon the intensity and duration, exercise can increase the BMR, and the metabolic rate may remain elevated for several hours after high-intensity activity . Some say none of this is true. They are wrong. The best way to elevate BMR is to increase lean body mass and exercise often. Also I recommend sex as often as possible.
Secret of Training: Have Sex as often as possible.
HOW TO FIGURE YOUR BMR AND OTHER STUFF

Want to get down to the math of it? What burns what? If you are anal-retentive you will love this section. You can talk grams till you puke. The secret to be learned here is keep records and keep eating less food and training more often. As you get older you will need to train and diet harder than a younger version of yourself.

DETERMINING BMR

An average 20-year-old, adult male who weighs 150 pounds, burns 1,800 calories a day to sustain BMR, and the average 20- year-old female who weighs 120 pounds, burns 1,320 calories a day to sustain BMR. Here is a simple formula for calculating BMR:


Adult Males: Multiply individual's weight by 10, add double the client's weight to this value. For example, for a 150-lb male:

1,500 + (2 x 150) = 1,800 cal/day BMR

Adult Females. Multiply individual's weight by 10, add the client's weight to this value. For example, for a 120-LB female:

1,200 + 120 = 1,320 cal/day BMR




| | |
| --- | --- |
| | HEY LEE APPERSON FANS...BE SURE TO VISIT THE LEE APPERSON MODELING SECTION OF THIS SITE! |
AGING AND ENERGY


After age 20, BMR should be lowered by 2 percent per decade. That is, estimated BMR should be lowered by 2 percent for people in their 30s, 4 percent for those in their 40s, 6 percent for those in their 50s, and so on, because mitochondria increase without end. The energy combustion engines of our cells convert sugar to energy and heat inside our bodies.The ability to increase one's endurance in muscular activity year after year after year is a well documented fact. As you age you should ibe able to train more. Your strength may wane but your endurance should increase.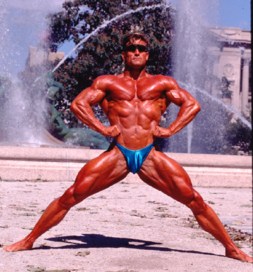 PHYSICAL ACTIVITY The FOUNTAIN OF YOUTH
Physical activity has a profound effect on human energy expenditure and contributes 20-30 percent to the body's total energy output. During sustained, large-muscle exercises like running and swimming, clients can generate metabolic rates that are 10 times above their resting values. The number of calories needed for an activity depends entirely on the involvement of the muscles. The greater the amount of muscle mass used, the heavier the weight being moved, and the longer the duration of the activity, the more calories burned.
Energy Requirements of Physical Activity
Estimates for the number of calories (energy) used during physical activity are based on experiments that measure the amount of oxygen consumed during a specific bout of exercise. There is a rather linear relationship between exercise intensity and oxygen uptake. As the intensity level of work increases, so does the amount of oxygen consumed and, therefore, the number of calories expended.

Body size also plays an important role with respect to the energy requirements during exercise. The total energy or calories expended by a heavier client is considerably more than that of a lighter client.