FAT STORAGE - THE BUTT & GUT
One gram of each of the following three nutrients yields the following calories:

1 gram of carbohydrate = 4 kcal
1 gram of protein = 4 kcal
1 gram of fat = 9 kcal

Like any well-designed machine, the body can store energy for future use. The primary means of storage is fat, or adipose tissue, which lies under the skin and surrounds the internal organs. Think of fat and its potential calories as the body's gas tank. But unlike a gas tank, the body's capacity to accumulate an energy reserve is almost limitless. Calories consumed in excess of the body's immediate needs are stored in fat deposits
.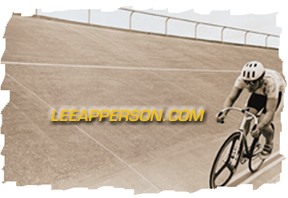 Due to genetics, some people gain weight depending on their body's natural tendencies. Others make excuses. You have got to get motivated and train to maintain energy balance. Weight control is a question of energy balance. For our body weight to remain stable, there must be a balance between intake and output of calories. During the growth and development years of childhood and adolescence, intake predominates slightly, creating a positive energy balance and a growth of body mass. As the adolescent enters young adulthood, the major growth processes are just about complete, and so dietary intake and metabolic output must be equal to maintain body weight. If output predominates, the client will lose weight in a condition of negative caloric balance. If intake is greater, a positive caloric balance exists, and the client will gain weight.

Energy in = Energy expended = Weight stable
Energy in > Energy expended = Weight gain
Energy in < Energy expended = Weight loss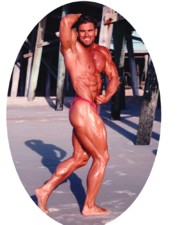 EAT SMALL EAT OFTEN - TO GAIN OR LOSE!

Are you aware that small, regular increases in daily caloric intake can markedly affect a your weight. For example, an extra soda pop per day (125 calories) can lead to an increase of about 13 pounds of body weight in a year. As little as 25 extra calories consumed a day, the amount in a tablespoon of ice cream or one plain graham cracker adds up to 175 calories a week, or a total of 9,100 calories a year. That's enough to add 2.6 pounds a year, or 26 pounds in a decade. Every 3,500 calories consumed above and beyond energy needs equals a gain of one pound of body-fat, and every 3,500 calories spent beyond energy intake equals a loss of one pound of body-fat.
BASAL METABOLIC RATE (BMR)

Most of the body's energy, about 60-70 Percent, goes to support the ongoing metabolic work of the body's cells, the basal metabolic rat or simply the BMR. This continual work of the body includes the beating of the heart, respiration, and the maintenance of body temperature. The energy needs for these processes must be met before any calories can be used for physical activity or food digestion. A client who needs a total of 2,000 calories a day will expend as many as 1,200 -1,400 of them to support the BMR.
We use several techniques to overcome slow or fast BMR. The most important being a sound nutrition program as outlined later in this book. The other being the ethic to commit to some serious training.